I'm going to put myself out on a limb here...or to use an Alaskan metaphor, thin ice, or sloggy permafrost. CP has been predicting to friends that because the GOP and even the old warhorse himself may be having second thoughts about their choice for the number two spot, they will find a way for her to bow out. But it must be done quickly. She may have helped in the polls at first, but after all, that is all they are concerned about, and their ploy has not been working. On Thursday she is debating one of the most loquacious and experienced political figures. Will they wait and see or act quickly before she inserts her muddy boot in mouth and swallows?

Considering how absolutely cocksure she was about getting the call, supporting the mission and saying "yes" without any time to reflect, bowing out will put egg all over the GOP's face. They can't do this gracefully. Shades of 1972. Maybe they'll pay some doctor in Alaska to come up with a health reason about her--or her baby, that will require her to withdraw. Maybe they'll concoct a story, a rumor about that redneck, shi--kicker boyfriend who will gladly take the bag of unmarked bills and slip out of town with a new identity to some kind of Valhalla where he'll spend the rest of his days pucking around on the ice and drinking. With him leaving town, the outcry and embarrassment will be too great to overcome.

Maybe some secret -------------------------- [censored] will see to it that her plane mysteriously crashes after going off course in some rugged and isolated part of Alaska...maybe after flying into Russian airspace. Now that would be ironic! Remember Senator John Tower or "Seven Days in May"? I can see the headline now, "Palin Plane Hits Russian Plain, Goes Down in Rain, GOP in Pain".

Now, if I am right, nobody will remember that I have made this prediction. If I am wrong, well, at least I have enough gumption (whatever that is) to make the prediction. I will make another prediction, again, putting myself on the line.

Palin stays in, and McCain loses. She will be consigned to the trash heap of history as a mere footnote but her name will live on for years to come in the popular lexicon. Something along the lines of "You've got a real Palin on your hands now." Or "Why not do a Palin?" or perhaps "She got Palined to the number two spot in that department real fast" etc., etc. And parents will hesitate to name their daughters Sarah for generations to come.

Any other Palin predictions are too painful to even consider, so I'll refrain...

NOTE: Shortly after posting this, CP came across, from of all sources, Fox News (Faux News)a piece describing how conservatives are questioning Palin!! The Palinqueball(remember the ancient Mayan ballcourt in Palenque?) is rolling...see:Palinque Ball

And by the way, what DID happen to the once grand Mayan Empire?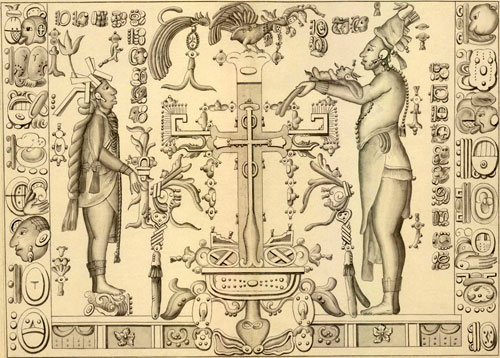 Please send comments,subscribe,share with your friends,and support our sponsors. Join us at Ahh Coffee almost every Thursday from 8-9 am.